Every year we produce a super hot special sauce, made from the strongest chilli varieties grown on the farm. We make one or possibly two batches and each batch is a little different depending on the available chilli. This year's edition includes Carolina Reaper, Monster Naga, Zing and Bhut Jolokia Chocolate.
This sauce is VERY STRONG.
Gotland chili, vinegar, apple cider vinegar, onion, water, sugar, garlic, salt.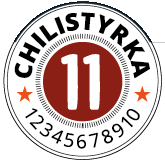 Energy 44 kcal / 138 kJ
Fat 0.2 g
of which saturated fat 0 g
Carbohydrates 8.6 g
of which sugars 4.5 g
Protein 0.9 g
Salt 1.0 g
100 ML = Price: 150,00kr Incl. 12% Tax
Att! Free delivery for orders over 500 KR, within Sweden